What Services Does An Orthodontist Provide?
What are the different services that an orthodontist provides? Orthodontists hold great importance in the world of dentistry and play a major role in the fixation of our teeth and jaw issues. But these professionals are among the few people many of us never want to see or have contact with. Let's face it; every one of us has a dental phobia to some extent. We get scared, finding out we have a dental problem that requires frequent visits to the dentist.
It gets scarier when there is a problem that requires dental surgery or any other corrective procedure. But, an orthodontist is the first health professional that you must take your child to around the age of seven to check for any dental issues that may lead to more problems in the future.
If you still haven't visited an orthodontist or want to learn more about their services, you've come to the right place. Many people think that orthodontists only deal with the placement of braces. Well, that's not the case. Mentioned below are the different types of services an orthodontist provides.

(Source)
1.    Installation of Braces
One of the main tasks orthodontists perform is the installation of braces. They also perform some tests and take assessments that let them know if you require braces or not. An orthodontist will recommend braces when you have teeth alignment issues and issues with your gums.
Braces consist of metal wirings and brackets smoothly fixed on your teeth and jaws. It's one of the best treatments for overlapping teeth, and many children get braces installed during their school years. As dentistry continues to advance in many ways, different types of braces have been introduced, such as ceramic braces, lingual braces, and Invisalign. The installation method of these braces differs slightly and is carefully carried out only by orthodontists.
2.    Malocclusions
Malocclusions are a jaw dysfunction that occurs when your jaws aren't aligned properly. This issue may arise due to many reasons, and you must visit an orthodontist as soon as possible, as they will provide you with the best treatment for it.
Malocclusions appear in different forms. Sometimes your lower jaw tends to be bigger than your upper jaw, known as an underbite. In some cases, your upper jaw is bigger than the lower jaw, known as an overbite. Orthodontists help align your jaws with effective treatment depending on how intense your condition is.
3.    Extra Oral Appliances
Other oral appliances consist of the orthodontic headgear installation, a form of dental treatment to correct a severe malocclusion. This headgear is a type of device that gets strapped to your teeth or braces. If your orthodontist recommends wearing these, you only have to wear them during the night. So you don't have to fear wearing this unique and abnormal (for a few) orthodontic appliance when you go outside.
4.    Jaw Surgery
Orthodontists also perform surgeries to fix severe teeth misalignment and jaw issues that help minimize any other deformities in your jaw if present. This surgery includes breaking your jaw bone along with the plates, screws, and titanium to help with the healing. This surgery is mostly carried out under anesthesia. There are many other surgeries that orthodontics conduct to treat misalignment and jaw issues. If the issues are very severe, some surgeries require the assistance of dentists as well.
5.    Post Treatment Services – Retainers
Once you've received basic orthodontic treatment, your orthodontist will carry out a treatment that includes retainers' installation. Retainers help increase the speed of the treatment and prevent any further issues to some extent. This dental appliance comes in two forms; removable and fixed.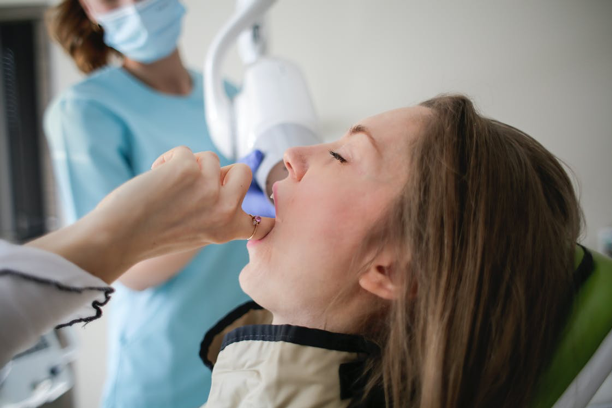 (Source)
Removable retainers help position all your teeth and include clear plastic, so they aren't as visible as you think. The best part about removable retainers is that you don't have to wear them all the time, especially when you're outside because that's the last thing you want. You have to wear them for a certain period for effective treatment. The time-frame depends on the person's dental condition and how much they need it to seek immediate healing.
Fixed retainers also contribute to the same purpose; the only difference is that you have to leave them in your mouth for a certain period of time prescribed by your orthodontists. The orthodontist will fix retainers towards the area of your tongue using simple wires and a dental adhesive.
Orthodontist Services: Final Words
Now that you're aware of the different services that orthodontists provide, and how important it is to visit them to maintain your oral health, the question is to find the right orthodontist for you.
If you're searching for the best orthodontist, you should contact NYC Dental Orthodontics. We are the best orthodontists in NYC and will provide you with top quality dental services in a relaxed and professional environment.
NYC Dental Orthodontics
20 E 46th St Rm 1301
New York, NY 10017
(646) 760-8028