What Dental Conditions Does an Orthodontist Treat?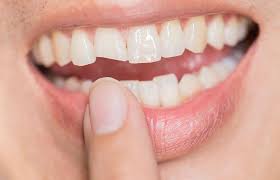 One common misconception that many people have is that orthodontists solely treat misaligned teeth. This is widely inaccurate, though. There are plenty of conditions that orthodontists treat, all which can lead to an improvement in your overall life. While all treatments involve the teeth and their alignment, not all of them are the same. By this, we mean that there are plenty of different conditions that people may have, and orthodontists can help with them. If you're struggling with dental or bone alignment issues within your mouth, a visit to a great orthodontist like us will improve how you feel long term.
Types of Conditions
Many conditions can be greatly improved just by visiting an orthodontist and receiving dental treatment. This means that regardless of how significant or minor your alignment issues are, an orthodontist can help you out. Some of the most common conditions an orthodontist can treat include:
Bite Misalignments
Teeth Spacing
Jaw Issues
Let's take a look at these in more depth below.
Bite Misalignments
One common issue that patients come to see an orthodontist for include bite misalignments. This means that your teeth are not perfectly lined up when you normally bite down. There are three types of bite issues which are an overbite, underbite, and a crossbite. An overbite relates to your top teeth overlapping your bottom teeth when you bite. An underbite is just the opposite, as your bottom teeth will overlap your upper teeth. A crossbite is a unique form of a bite that creates a gap between your front upper and lower teeth. Regardless of what kind of bite you have, an orthodontist can help improve this and get both upper and lower teeth to meet naturally at the midline.
Teeth Spacing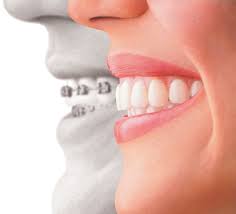 This is the most common issue that patients visit an orthodontist for. Spacing issues can form aesthetic damage and cause your self-confidence to hinder. Additionally, teeth spacing can cause various dental problems such as gum issues and potential decay. The two forms of spacing issues that orthodontists deal with involve either tooth gaps or overcrowding. Gaps are seen when the teeth do not fully occupy the space that the entire mouth does. Overcrowding is the opposite, as it relates to having too little space in your mouth for all of your teeth. Regardless of the issue, we can help you out and properly manipulate your teeth into the most beneficial positions.
Jaw Issues
A less common issue is a jaw misalignment. With these, your jaw can be causing problems within the mouth. A tell-tale sign that you have a jaw issue can be seen if you have frequent or persistent pain in your bottom mouth, or if your jaw makes noise when you move it. If so, we can help identify the source of the issue and give you solutions for it.
An Orthodontist Can Help
Orthodontists are highly trained and qualified to help you with all of your tooth alignment issues. For the best treatment possible, visit us at NYC Dental Orthodontics. As one of the best orthodontists in all of New York City, we can provide you with the best oral treatment possible. Visit us today or schedule an appointment for a consultation!
NYC Dental Orthodontics
20 E 46th St Rm 1301
New York, NY 10017
Phone: (646) 760-8028
Email: drsachar@sachardental.com