Orthodontia or orthodontics is a special area of dentistry that deals with the prevention, diagnosis, and treatment of facial and dental deformities and irregularities. According to the AAO (American Academy of Orthodontics), your general dentist might refer you to a special orthodontist when they find you need orthodontic treatment.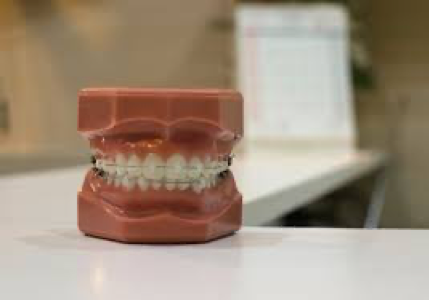 (Source)
Orthodontists study further for more than two years to gain extensive knowledge and practice advanced methods to treat their patients.
They learn about the development of the face, jaw alignment, teeth alignment, jaw growth, braces, and so on.
What Do Orthodontists Do?
Orthodontists are dentists who are experts in jaw and teeth alignment. Thus, they are able to perform additional surgical and treatment procedures on their patients that yield positive results.
They can also diagnose and treat dental conditions, but they focus on correcting the positioning of teeth and jaws of their patients.  They perform some of the treatments mentioned below:
Braces application and management
Retainers and medication
Teeth-Straightening surgeries
Malocclusions (misaligned jaw and/or teeth)
Application of dental appliances, such as orthodontic headgear, Herbst appliances, palatal expanders, etc.
Supervising the facial growth in children and adult after an accident or reconstructive procedure
What Problems Does Orthodontia Treat?
Every patient has a set of teeth that is unique to them and requires orthodontic treatment methods to rectify any common problems using variations in technique.
Fortunately, there is a wide scope and range of treatment options as orthodontists specialize in correcting these issues. Here are some of the common orthodontic problems that orthodontists deal with in their patients.
Cross-bite – It occurs when the lower tooth (or teeth) falls over to either side of your jaw and outside the upper teeth' arch.
Deep-bite – It is the form of overbite in which the upper teeth almost completely cover the lower teeth when you close your bite.
Over–jet – occurs when the front of the upper teeth sit over the lower teeth in such a way that there is a horizontal gap in the upper teeth.
Open–bite – It is the lack of contact (meet) between the front of the lower and the upper teeth sets (upon bite), which can result in adverse effects on the back teeth.
Tooth Wear – Teeth can wear out due to multiple reasons, such as eating, aging (i.e., weakening of structure), acidic foods, etc. Did you know that grinding teeth can also result in erosion?
Protrusion – refers to front teeth setting outwards at an unusual angle. Consequently, there can be gaps between the top and lower teeth.
Periodontal Diseases – Treating gum diseases such as gingivitis is the specialty of many orthodontists.
Crowded/Spaced Teeth – Crowding occurs when the teeth fight to take up space on your jaw. This means that a tooth might have erupted at an unusual angle and is now disrupting the angular positions of the other teeth causing misalignment. On the other hand, spaced teeth mean that there are excessive gaps between the teeth.
Significant Benefits of Orthodontic Treatment
Here are a few of the many significant benefits that you can receive through orthodontic treatment:
Enhanced smile and facial appearance after the correction of the bite problems and teeth misalignment.
Improved chewing and eating ability that results in better digestion and the prevention of any digestion problems.
Protection of gums and teeth from pain and deformities of the temporomandibular joints –for instance, treatment and elimination of bruxism.
Better oral hygiene due to ease of cleaning and maintaining straight teeth.
Lower tooth damage risk after the correction of the bite that results in the elimination of additional chewing and biting pressure.
Importance of Orthodontia
·       Orthodontic Care at Early Age
The American Dental Association (ADA) suggests the optimal age for the first dental visit is 7 years. What you should know is that during the early years, the mouth (jaws, gums, teeth) is in the development and growth stage. Therefore, early evaluation from an expert orthodontic can help identify any underlying oral health conditions.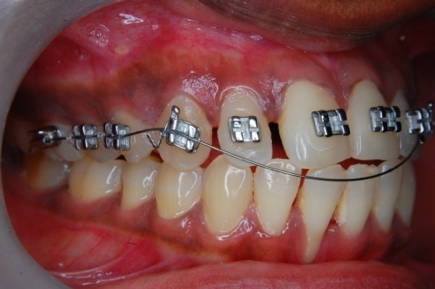 (Source)
·       Orthodontic Care in Teenagers
Many orthodontists consider teenage and adolescent years the ideal time to get braces and engage in comprehensive orthodontic treatment. One of the prime reasons for it includes the falling out of all the baby teeth.
Adolescence is also another stage of growth and development of the jaw in children, which makes it easier to conduct orthodontic treatment and effectively rectify any oral misalignments.
·       Orthodontic Care at Adult Age
It is never too late to seek general dentistry or orthodontic treatments. In fact, many people consider getting braces and teeth adjustments in old age. Moreover, many adults undergo special reconstructive and cosmetic surgeries to develop better facial growth and improve their appearance.
Orthodontia: Conclusion
Are you struggling with any oral health conditions that can potentially become serious in the future without adequate care? Well, you should reach out to our professional, experienced, and expert orthodontists at NYC Dental Orthodontics.
NYC Dental Orthodontics
20 E 46th St Rm 1301
New York, NY 10017
(646) 760-8028
---
Reference Links:
https://www.healthline.com/health/orthodontist-vs-dentist#orthodontic-treatments
https://www.colgate.com/en-us/oral-health/teen-oral-care/what-is-orthodontics
https://www.colgate.com/en-us/oral-health/early-orthodontics/what-is-orthodontics
https://en.wikipedia.org/wiki/Orthodontics
https://www.dictionary.com/browse/orthodontia
https://kidshealth.org/en/teens/braces.html