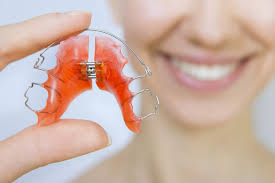 After you receive braces or orthodontic care, it is important that you maintain your new smile. While the common ways of maintenance such as brushing and flossing are important, there is another significant factor that solely relates to those who have had braces. This is known as a retainer. Retainers are plastic or metal pieces that you slip over the teeth in your mouth. This will keep your teeth properly spaced and aligned after they're in their ideal location in the mouth. While this is the most common reason for using a retainer, it is not the only reason. For a list of reasons, you should consider using a retainer, read through the list below.
Maintain Dental Alignment
As mentioned previously, one of the most common reasons for retainers is to keep your teeth straight and in place after you receive your orthodontic care. These are introduced in the later stages of your treatment after your braces have been removed. After removing braces, teeth have a natural tendency to drift. This is because there is no force or pull that is keeping your teeth in that placement. To keep your teeth straight, retainers are used to maintain the shape. If you forgo the use of a retainer, it is probable that your teeth will shift and then all of the time and money you put into your treatment will have been a waste.
Reduce Chances of Diabetes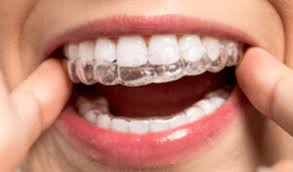 One less known reason that wearing a retainer is beneficial is because it could lower the chances of you getting diabetes. The American Diabetes Association states a correlation between retainers and diabetes. This is because the condition of your mouth and dental health can encourage diabetes due to how you care for your teeth. Those who care for their teeth more and properly, which can be seen in the use of a retainer, are at less risk because they have positive oral health. The better care taken of the mouth, the less a chance of diabetes you'll have.
Get Used to Retainers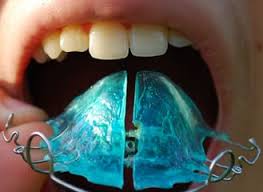 Retainers may take time to get used to, so it's important that you work to get used to wearing one whenever your orthodontist states you must. Statistically, it takes at least 21 days to form a habit, and some people may even require more time. This means that you must remind yourself consistently to wear your retainer.
Some helpful ways could be by leaving notes on your nightstand, keeping your retainer in the same spot every day, and keeping the retainer in your mouth without playing with it or fiddling with it. This will make the task seem more natural, eventually forming into a habit.
Get a Retainer
To be fitted for a retainer, orthodontists here at NYC Dental Orthodontics can help you out. We are a top orthodontic location in all of New York City and can therefore provide you with the best care you could ask for. When you're here, we will discuss all of your options and make sure you're aware of everything the process requires. You'll be in great hands throughout the whole process.
Schedule an appointment with us today for the best teeth of your life!