Trends in Orthodontics 2019-2020
What are the current trends in orthodontics 2019-2020? There is no denying that orthodontic treatments have seen great leaps and bounds in the past few decades. The tremendous innovations and advances in this domain have very well proven to be game changing in recent years.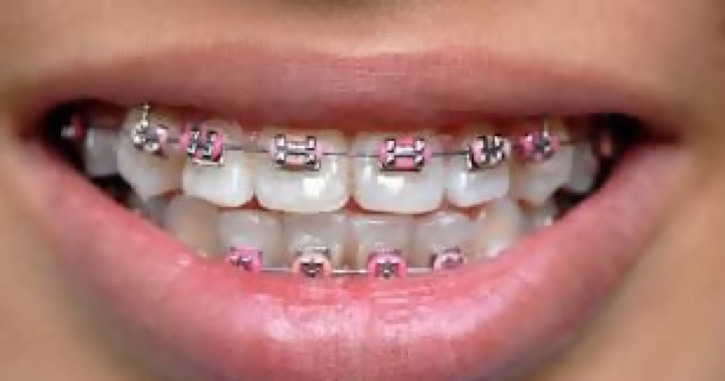 According to Dr. John F. Buzzatto, president of the American Association of Orthodontists, the current trends of orthodontics have enabled people achieve a beautiful and healthy smile within months. With premium orthodontic care, qualified specialists are better able to assess and prescribe customized treatment solutions to accomplish treatment goals.
That is to say, the field of orthodontics has come a long way like other dental domains. From the evolution of techniques to using digital equipment, the advancements have allowed reliable dental services such as NYC Dental Orthodontics to provide high-quality treatment in relaxed environment.
The good news is that modern trends and treatments continue to progress at a great pace. If you are considering having orthodontic treatment, it is important to find out which current trends and technologies are going to rule the future years.
To help you explore that, we have enlisted some current orthodontics trends and technologies already in practice in 2019 and expected to be there in 2020.
Current Trends in Orthodontics
Customized and Individualize Smile Design System
Having a customized smile may sound bizarre to you, but new advancements in the domain of orthodontics have made it possible. To your surprise, your orthodontist can create a customized smile for you by using 3-D planning software. Orthodontists use the dental and facial features of patients to create a digital smile print of smile. Not only this, the new trend allows patients to see the final look of their smile. It does not only boost motivation and willingness in the patients but also helps them make an informed decision.
Orthodontists create a three dimensional model of a patient's dental structure with the help of 3D planning impressions and software. In addition, dentists can customize metal wires and braces using the same technology to cater the specific needs of the patients.
Copper-Titanium and Nickel Wires
Gold, silver, and stainless steel wires were the firsthand choices of orthodontists for correcting the position of misaligned teeth. However, copper-titanium or nickel wires or brackets have replaced this trend as they conveniently withstand heat and cold food in the mouth. Plus, they have an ability to tighten or bend naturally when teeth shift or move.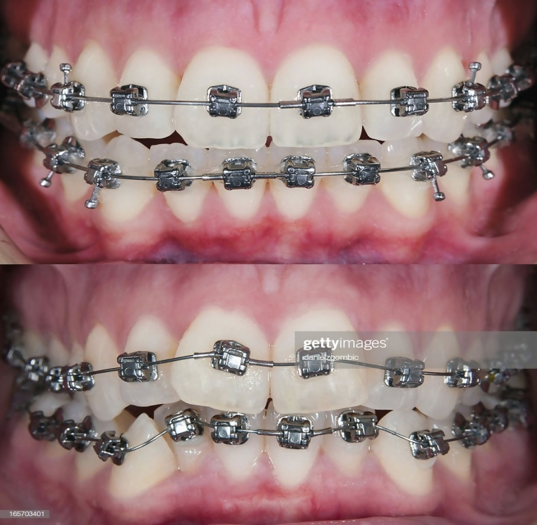 That means patients do not have to take extensive appointments to adjust and tighten their braces.
ITERO Scanner for Taking Digital Impressions
The use of the ITERO scanner is another unique trend that has changed the world of orthodontics. The modern trend is all about eliminating manual effort required to create dental impression. The scanner is not only modern but also compatible with ITERO products and software.
With the help of this modernly designed machine, orthodontists can easily scan the patient's mouth and use digital impression to create an individualized dental treatment. Besides this, the digital impression helps design aligning equipment for future use. The reason why use of this scanner has become a raging trend in orthodontic treatments is the accuracy in results it produces. It has significantly less fitting issues that save both patients and orthodontic's energy and time.
Temporary Anchorage Devices (TADs)
TADs are typically miniscrews made of surgical-grade titanium. In general, orthodontists use these devices in oral surgeries. However, since they underwent upgrades, orthodontists and dentists are using TADs to control teeth movement in the mouth. These devices are great to provide a safe anchor to the jawbone, particularly for molars. TADs are also helpful when it comes to minimizing unwanted teeth movement.
The trend will gain more popularity as its placement procedure is painless and easy. The treatment requires a little amount of topical anesthetic, which is removed once the treatment is finished.
Fast Orthodontic Treatment Using Propel
No matter how effective and comfortable your orthodontic treatment is for your appearance and oral health, it takes time. Whether you take aligners or wear braces, they require at least six to 12 months fixing your mal-positioned teeth. In addition, nobody wants to wear aligners or braces for such a long time.
Luckily, the current trend of using PROPEL in orthodontic treatment has addressed this concern to some extent. The highly advanced methods can help shorten the treatment time significantly.
Another thing that makes it a highly raging trend of 2019 and 2020 is its non-invasive feature. Orthodontic technology is specifically to accelerate the speed of orthodontic treatment without influencing the patient's safety.
Self- Ligating and Invisible Braces
The conventional metal brackets and ligatures apply heavy pressure and force to correct the position of teeth. Moreover, that causes a lot of discomfort and pain. Modern orthodontic trends such as invisible braces are much more efficient, discreet, and effective. It has resolved the aesthetic concerns of people when it comes to wearing braces that look unsightly. There is no need to place elastic bands to straighten teeth when using the self-lighting system. In addition, invisible aligners are barely conspicuous.
There is no doubt that the orthodontic domain has completely revolutionized. Thanks to the new trends and technologies that have taken orthodontic treatments to a completely new level. NYC Dental Orthodontics, in this regard has incorporated all the modern trends into its dental treatment plans. The expert team of orthodontists uses advanced technologies and machines to provide high-quality treatment.
 Do not hesitate to pursue your dream of a confident smile. Call us at (646) 760-8028  or email us at drsachar@sachardental.com today!