What Are The Best Invisible Braces?
The best Invisible braces are the new form of orthodontic treatment that everyone seems to love. People who have to wear braces, but at the same time give more emphasis on appearance prefer this treatment. Most braces come in a metal form, which becomes quite prominent when installed on your teeth and jaws.
Invisible braces include transparent material that doesn't make it look like you're wearing braces. However, they're not completely invisible, but they're less prominent than metal braces. If you're considering getting invisible braces any time soon and want to learn more about this new treatment, you must read this article further below.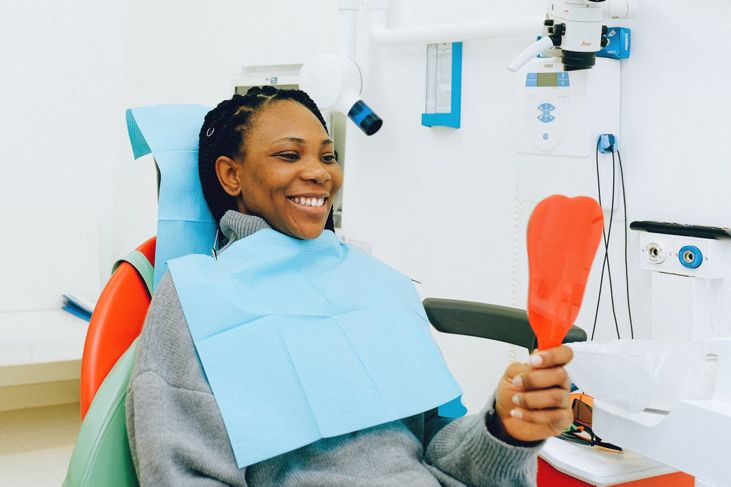 (Source)
The Evolution of Invisible Braces
Invisible braces are among the latest additions to orthodontic appliances and are a very effective treatment. The purpose of invisible braces is to help align and straighten your teeth. These braces consist of clear aligners that don't include any metal brackets. Plus, the treatment is super effective and simple.
All you have to do is wear the braces over your teeth, and they look natural as ever, giving you the confidence to smile. There are three types of invisible braces available; lingual, ceramic, and clear aligners. These types contribute to the same purpose: leveling your jaws and straightening your teeth.
Invisible Braces Treatment Process
The treatment of invisible braces is not as daunting as you may think; however, it requires you to spend several hours at the orthodontic clinic and take extra care. Before going ahead with the treatment, your orthodontist will first carry out a proper oral assessment using different tests. For instance, your orthodontist will use a 3D Intra-oral scanner to assess the situation of your oral health. These tests will happen regularly, especially after the treatment, to see the progress.
After the check-up, if you're in dire need of invisible braces, your orthodontist will provide you with a box of clear aligners. You will have to wear them for three weeks or so or as prescribed by your dentist. Your orthodontist will call you up for weekly check-ups to see how effective the treatment is and if it's working.
You have the freedom to remove the aligner whenever you want to, but it is always advised to wear them as long as you can. The longer you wear them, the more effective your treatment becomes. Usually, orthodontists recommend wearing aligners for 22 hours per day, and you can remove them whenever you're about to eat or brush your teeth and floss. As you can tell, the treatment is quite simple and perfect for adults who are conscious of their appearance.
How much do Invisible Braces Cost?
Invisible braces treatment is much cheaper than metal braces. However, the cost depends on various factors like the place you're getting it done from and the intensity of your dental situation. On average, invisible braces treatment costs around $500-$7500. No doubt, this treatment does put a lot of load on the wallet. But many people who are unable to afford, use different health insurance plans to cover certain dental procedures.
Reason Why You Should Consider Getting Clear Aligners
1.     Easy Treatment and Procedure
The procedure involved in installing clear aligners is very simple compared to other treatments. Many people find clear aligners convenient as you can remove them whenever you feel like and don't have to wear them throughout your day to day chores. Unlike metal braces, you can freely move around, carry out your house chores, or visit friends without worrying about how you look with braces on.
2.     Ensures Better Hygiene
It becomes quite difficult to carry out your oral health practices normally when you have metal braces on. With clear aligners, you can easily practice your flossing and brushing and can do it as many times as you want. All you have to do is remove your aligners before your daily brushing and easily do it.
3.     It's Invisible!
The invisibility feature is one of the main reasons why you should get clear aligners. This is perfect, especially for those who are too afraid to step outside with metal braces installed and don't smile properly as they become very conscious.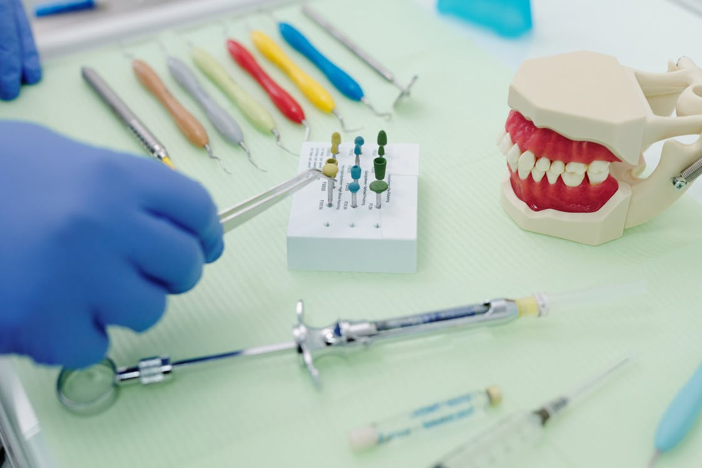 (Source)
Takeaway
Invisible braces might be the best form of treatment for any teeth misalignment issues you may be facing. To discuss treatment options, you should visit a professional orthodontist. This will ensure that you receive the best possible treatment.
If you're on the lookout for the best orthodontist in NYC, you should contact the best orthodontists in NYC at NYC Dental Orthodontics. Their qualified & experienced orthodontists will provide you dental services with the utmost care. Whether you need invisible braces, dental cleaning, corrective surgery, or any other treatment, we have you covered.
Call us today or visit our website to book an appointment: