What is the average cost of braces? This is one of the common questions orthodontists often receive. In general, patients want to find out everything from treatment charges to aftercare costs. It is important to note that the cost of any orthodontic treatment including braces depends on plenty of factors. Some of the most common factors that affect the cost of braces include age and the length of time you want to wear braces.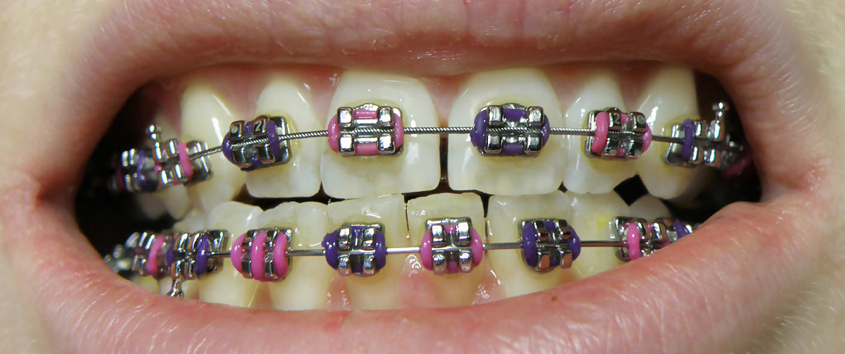 The type of braces is another important factor that may influence the cost of orthodontic treatment. For example, invisible braces or aligners are comparatively cheaper than traditional braces. Generally, the average cost of brace starts from $3000, goes up to $7000. It also depends upon the severity of the dental problem.
Following factors may contribute to high or low price of braces. However, knowing what you may have to pay for can help in making an informed decision.
What is the Dental Problem?
As mentioned earlier, the type of dental problem or the severity of your problem can be one of the primary factors that affect the treatment cost. Your dentist may increase the treatment cost if you require a high degree of correction.
However, if you require basic or minimal straightening braces for a short period, you might have to pay lesser amount than an average cost of braces. According to American Association of Orthodontics (AAO), an average braces treatment takes two to three years and requires patients to visit at least twice every fifth week.
The Patient's Age is a Factor
Age is another important factor when it comes to evaluating the cost of braces. For example, if the patient is a child, he/she must be seven years old to undergo orthodontic treatment. Note that developing or young teeth are easy to manipulate in any orthodontic treatment. That means the earlier you begin, the faster you will recover and the lesser the cost.
Types of Braces
There is no denying that the type of braces you choose creates a lot of difference in the cost of braces. For instance, the average cost of traditional braces is $3,000 to $7,500. The treatment duration can range from one to two years depending on patient's teeth alignment.
Choosing clear braces brands such as Damon may cost you $3,800 to $8,000 and depends on the specific requirements of patients. These braces are not just unique but also employ a solid sliding system. It allows teeth to have free movements and realign by producing less physical strain to patients.
Average Cost of Braces
As mentioned earlier, the average cost of braces mainly depends on the type of braces the patient chooses, and the time one wants to wear them. It is worth noting that if your orthodontist does not have expertise in the type of braces you choose, you have limited options. However, if you expert dental services like NYC Dental care, you can have free consultation with plenty of appropriate financial and insurance plans.
Here is a brief review of the average cost of braces:
Metal Braces
Metal braces are one of the common and oldest types of orthodontic treatment. They are available universally. Moreover, metal braces have relatively low cost and offer fast alignment of crooked teeth. The only drawback they have is the high visibility of their metal brackets that help them constitute the system. The average cost of metal braces ranges from $3,000 to $6,000.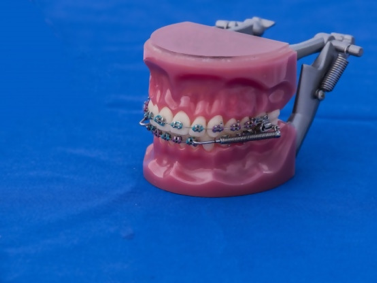 Ceramic Braces
Ceramic braces employ colored brackets that blend with your teeth. It is important to know that ceramic braces are more hard and brittle as compared to metal braces. They may stain your teeth noticeably if you do not properly follow aftercare steps.
The average cost of ceramic braces is $4,000 to $8,000.
Lingual Braces
Lingual braces are behind the teeth. That is why they are invisible. These are quite costlier as dentists need to install, place, and adjust them. Lingual braces are relatively costly than other types of braces as they may cost $10000 if the problem is severe.
Invisalign
Invisalign eliminates the need for brackets. The braces are plastic molds and fit over patient's teeth. Patients have to wear these molds for a particular time and change to the next straighter mold until the teeth align over time.
Interestingly, patients can easily replace and remove Invisalign and that makes it one of the most comfortable options. The only drawback they have is the slowness of their alignment as compared to other types of brackets and wires. In addition, wearing Invisalign can be difficult in severe misalignment cases.
Like other types of braces, the average cost of Invisalign is $3,000 to $8,000.
It is important to consider all your choices to find the balance between a speedy recovery and cosmetic value. The cheaper the treatment method is the visible and noticeable braces will be. However, not all inexpensive methods give you bad results. It chiefly depends on the dental service you choose. NYC Dental Orthodontics offers you some great financial arrangements to maximize your dental benefits. You can opt for:
Delta Dental
Aetna
United Concordia
Assurant
Metlife
Cigna
United Healthcare
Call NYC Dental Orthodontics for Braces
If you are looking for the best orthodontics or dental care services in NYC, NYC Dental Orthodontics is the perfect place, offering you tons of payment options along with high-quality services.
For more information, contact us at (646) 760-8028 or email us at drsachar@sachardental.com.