The thought of getting braces often raises many concerns. There is no denying that this idea is an unpleasant and unsightly option for people looking for a permanent solution for their misaligned teeth.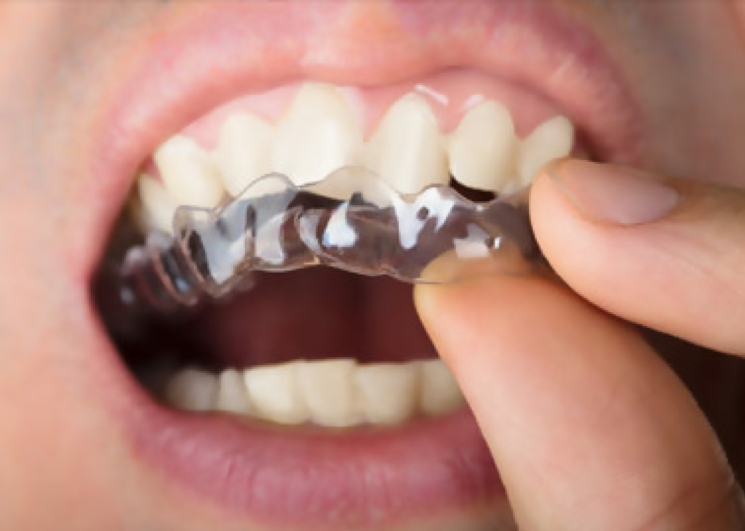 Thanks to the advanced breakthroughs in the domain of dentistry, that has removed the conventional stigma and discomfort associated with teeth enhancement treatments. Invisible braces are one of the great examples when it comes to finding an easy solution for crooked teeth. Simply put, getting braces is not as bad as you might have thought.
If you are considering getting invisible braces, here is all that you need to know.
Why Do People Need Braces?
Braces are some of those primary solutions commonly used for straightening teeth and improving an overbite. While most of these problems are often solved or fixed during childhood, many adults need braces for a number of reasons. Traditionally, dentists used metal or wire braces to correct these types of dental problems. Most people consider metal braces, despite being an effective solution for misaligned teeth, uncomfortable and unsightly.
Fortunately, the other options, like invisible braces, have become the new solution to address the issues of misaligned teeth in both adults and children.
Invisible Braces – An Attractive Way to Revitalize Your Smile
Gone are the days when people with crooked teeth had no other way to perfect their smile except wearing unattractive metal braces. Invisible braces have become a popular and comfortable panacea used to fix misaligned teeth and enhance physical confidence and self-esteem. In other words, invisible braces are an excellent alternative to metal braces and wire brackets.
In certain cases of severe bite problems or serious misalignment, invisible braces may not be as effective as traditional orthodontics. However, they make a better option to treat the given conditions:
Crooked teeth
Overjet or overbite
Spaced or crowded teeth
Invisible braces are suitable for older teenagers and adults. Doctors do not recommend them for children below the age of seven. Dentists can use traditional metal brackets on their front teeth to treat younger teenagers or children with orthodontic problems.
It is worth noting that only a professional dentist or orthodontist can help you determine whether you are the right candidate for invisible teeth. The other alternative treatments are primarily designed for adults as they need a more rigid and absolute solution. You have to wear the trays for 22 hours per day. People wearing them should not misplace and forget them to continue the effects.
Types of Invisible Braces
Following are some of the popular types of invisible braces:
Ceramic Braces
Ceramic braces, known also as clear braces, comprise of some composite material, which is relatively more brittle and weaker than any other metal counterparts. Invisible braces made of ceramic, are larger. They require small ligatures and rubber bands to hold to archwires. They might suffer staining, as the ligature is clear and white. Staining in ceramic braces, however, is not a problem because dentists change ligatures every time you visit them for braces adjustment. The ligating clips in ceramic braces do not require retying with elastics.
Like metal brackets or braces, the dentist will not remove the ceramic braces until after your treatment. In complex cases, it may produce discomfort and irritation and complicate speaking and eating if not taken proper care of.
It is important to note that ceramic or clear braces are not strong like metal braces and may require a long treatment. Orthodontists apply gradual and slower force on teeth to avoid overtaxing the strength capabilities of invisible braces.
Inside Braces
Inside braces are incognito or hidden braces placed at the back of the patient's teeth. Since they are not visible, they allow people to perform their day-to-day activities without having to worry about their appearance. They do not have to feel self-conscious about the way they look or their smiles because their braces are virtually invisible. The dentist will fix them to your teeth and are not removable. Many orthodontists use elastics with inside braces to improve the speed of treatment.
Clear Aligners
Clear aligners or Invisalign is another effective way to perfect your smile by straightening teeth without wearing traditional braces. They are a series of removable, clear, and custom-fit aligners that make a wonderful option for an irritation-free treatment. The advanced form of invisible braces has minimal adjustment pain and discomfort. Some of the biggest advantages of wearing clear aligners are that they are invisible and minimally invasive.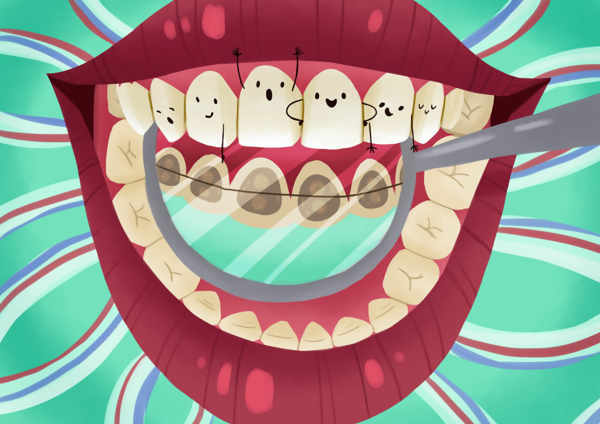 Moreover, you do not need to worry about brackets poking or coming off from your teeth with clear aligners. You can remove them whenever you want, such as for meals and drinks or any other special events. This feature also makes brushing and flossing easier.
Treatment Length of Invisible Braces
Like other dental processes, the treatment length of invisible braces also depends on the type of braces you choose and your situation. The typical time length of wearing braces is 18 to 24 months, but the dentist can extend them, if the problem is complex and requires more time.
Remember that professional orthodontist plays a very important role in producing the best results. NYC Dental Orthodontics, with its competent team of orthodontists offers excellent and reliable invisible braces treatment. Whether you want Invisalign or incognito to enhance your appearance, the dental care service excels at providing comprehensive solutions for crooked or misaligned teeth.
You can contact us for more information at (646) 760-8028 or visit our website NYC Dental Orthodontics.