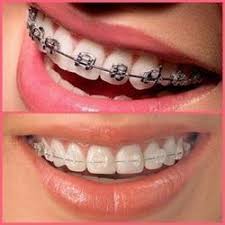 In the state of the current economy, people have gotten more concerned for where they're spending their money. Because of this, a first concern that often arises when you're told that either you or your child needs braces is the money that this will cost you. There is no single price or formula that can be given when trying to figure out how much your specific braces will cost – only your orthodontist can figure this out. There is, though, an average cost of braces for each type of option on the current dental market. Depending on the type of braces you receive, the price may differ significantly. Let's take a look at some of the most common forms of braces and their respective costs associated with them.
Traditional Braces
Traditional braces are those which use metal brackets fixed to the front face of your tooth, along with metal wires that gradually tighten to pull your teeth into the proper shape. This is the typical idea or image that comes into most peoples' mind when they think of getting braces. Depending on what state you are located in, the price of this form of braces can vary. Typically, according to the Consumer Guide to Dentistry, this form of braces can cost you anywhere between $3,000 and $7,000.
Ceramic Braces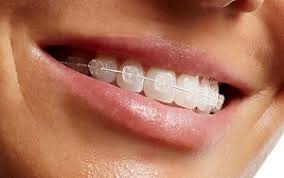 Nearly identical to traditional braces, ceramic braces work in the same way. The aspect that differs is the color. Ceramic braces are made with a material colored to match the shade of your tooth. This allows you to seemingly have no braces. For this method, you'll typically pay $500 – $1,000 more than you would for traditional braces.
Aligners
Dental aligners, otherwise known as retainers, fit snugly over your teeth and act like a mouth guard would. The difference, though, is that you are given approximately 20 different trays, one every two or so weeks, that are shaped slightly different than the previous. This will gradually shift your teeth into place without the look of traditional metal braces. Depending on how many trays that are needed for your teeth, you're looking at a price of $3,000 to $6,000 for the entirety of the treatment. The latter, though, is more so the average across the nation.
Factors that Contribute to Cost of Braces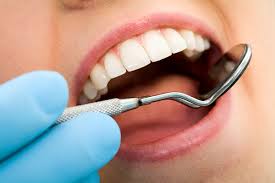 When you're looking to get a set of braces for either yourself or for someone in your family, it's important to understand the factors that may cause the cost of treatment to vary. Some of the factors that most significantly determine if the price of care is higher or lower include but are not limited to:
What Your Insurance Covers
The Price Your Orthodontist Charges
Which State You Reside In
How Long of a Treatment You Need
Get Braces Today
If you're concerned about the amount that your or your family's braces will cost you, come chat with us here at NYC Dental Orthodontics! We, as one of the best orthodontics in NYC, can sit down with you and help you figure out the best course of treatment for both your oral condition and your wallet. If you're interested in speaking, contact us today to schedule an appointment!
NYC Dental Orthodontics
20 E 46th St Rm 1301
New York, NY 10017
(646) 760-8028
drsachar@sachardental.com