Differences Between Dentists and Orthodontists
What are the differences between dentists and orthodontists? Dentists and orthodontists are both essential to maintaining the oral health of their patients. But they provide care in different methods. A dentist specializes in treating your gums, teeth, jaws, and nerves. However, orthodontics specializes in dentistry and focuses on occlusion, correcting bites, and straightening teeth.
What Services do Dentists Provide?
Dentists take care of oral health. They study in a pre-medical or pre-dentistry college. Afterward, they graduate from a graduate school of dentistry. The dentist also undergoes much practice before they receive their certification. Around 80 percent of dentists pursue their careers in general dentistry.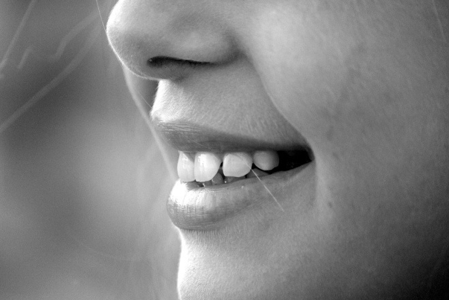 (Source)
You can visit a certified dentist for the diagnosis and treatment of your oral health. These health conditions could be regarding your mouth, tongue, gums, and teeth. Even though dental hygienists focus on cleaning the teeth, you can also visit the dentists. Below, you will find some tasks that a dentist performs:
Fill and bond teeth
Fill cavity
Conduct dental X-rays
Extract teeth
Repair cracked teeth
Treat gingivitis and other gum diseases
Promote oral hygiene and oral health
Prescribe treatment do oral health conditions
Whitening the teeth
Perform oral surgery
Install veneers or crowns
Oversee the growth of the children's teeth
Reasons to See a Dentist
Keep in mind that it is essential to visit a dentist every six months. Here are some reasons to visit dentists:
1.     Preventive Care
On your visit to your dentist, they will check the risk of dental decay, gum problems, and mouth cancer. When your dentist diagnoses these conditions on your regular visits, you can easily prevent these serious problems. You can also visit a dentist to remove the buildup of tartar and plaque. By eliminating these buildups, you can decrease the risk of gum diseases and tooth decay. Your dentist works with a hygienist and shares tips to maintain oral hygiene at home.
2.     Pain or Discomfort
You should visit a dentist when you experience discomfort and pain in your mouth, gums, jaws, and teeth. Furthermore, your neck, face, or mouth might be swelling, or you might be suffering from pain in these areas. In these particular cases, you might have a serious dental problem. Therefore, it is important to immediately visit a dentist. Also, you might be bleeding from your gums or have trouble chewing. These issues could be serious, which is why you should consult a dentist and share the problem with them.
3.     Maintenance and Health
If you recently underwent surgery, make sure that everything is fine. Sometimes, after dental surgery, you will develop different problems. Therefore, you should visit your dentist after surgery, so they can assess your current condition. Also, you can visit a dentist for a diagnosis of your health. These visits are especially important if you are pregnant, suffering from any medical condition, and use tobacco. They will diagnose your risk factors similar to a medical doctor.
What Services Does an Orthodontist Provide?
Orthodontists also help you with your oral conditions. They are a type of dentist responsible for jaw and tooth alignment. They have further specialization in dentistry. You can visit a certified orthodontist to make sure your teeth and jaw are correctly set. They will diagnose and treat your oral condition related to mouth, gums, and teeth. Here are some tasks that orthodontists perform:
They create treatment plans including retainers and braces
They diagnose and provide treatment for misaligned jaws and teeth
They perform surgery to straightening your teeth
They supervise facial growth in children such as jawline and bite
They install dental appliances such as palatal expanders, braces, appliances, or orthodontic headgear.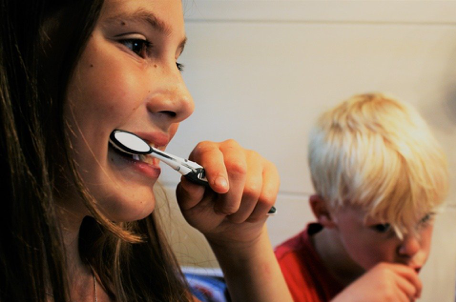 (Source)
Reasons to See an Orthodontist
1.     They are also Dentists
When a dentist completes their dental school, they become an orthodontist by specializing. Dentists and orthodontists both practice general oral care. However, orthodontists also access, prevent, and treat dental and facial irregularities. An orthodontist has a lot of patients for orthodontics; therefore, they don't have enough time to practice general oral care.
2.     Straighten Teeth
You can visit an orthodontist to reshape your crooked teeth. They will place braces on your teeth to straighten them. These treatments are effective for children because their jaw is growing. Because the age of seven is the ideal age for the growth of the jaw, you should get your child diagnosed during this time. An orthodontist will ensure that your child's teeth are growing perfectly or not.
Differences Between Dentists and Orthodontists: Conclusion
If you want to visit an orthodontist for correcting the alignment and condition of your teeth, contact us today. Our expert orthodontists will provide orthodontic services with advanced tools and dental expertise. They will diagnose the condition and correct your dental health condition.
NYC Dental Orthodontics
20 E 46th St Rm 1301
New York, NY 10017
(646) 760-8028