What to Expect from your First Orthodontist Appointment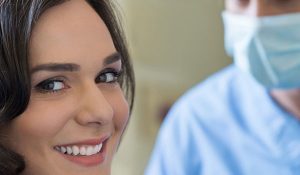 What can you expect from your first orthodontist appointment? The only difference between orthodontists and dentists is the fact that each incorporate different methodologies to treat oral diseases and complications. Orthodontics is basically a specialization within dentistry. These professionals primarily aim at oral treatments concerning bites, teeth alignment and occlusion. The educational backgrounds of a dentist and an orthodontist are same. The dentist will receive 8 years of education whereas an orthodontist will complete 10 to 11 years, in order to be a specialist.
Now that you know what an orthodontist is, time to understand the need for a visit. A dentist will help you care for your teeth and oral health; they perform all the necessary tasks such as x-rays, check-ups, cleaning your teeth and so on. A dentist will examine, remove and fill your teeth when required. They even perform procedures such as root canals, veneers, modeling dentures and fixing bridges. The job of an orthodontist involves all the jobs of a dentist plus teeth alignment without surgical procedures. They learn to work with the muscles of the mouth. They can diagnose, treat and prevent malocclusions.
Visiting the dentist can be overwhelming even for adults and you probably want to cry like a child when you see the array of instruments on the orthodontist's table; however, there is absolutely nothing to be worried about. We are here to help you prepare for your first visit to the orthodontist by telling you what to expect on your first visit.
1. Appointment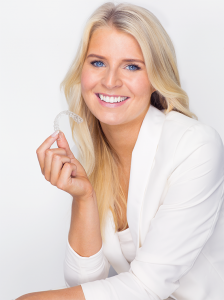 Depending on the requirement of the orthodontist's office, you will either book your appointment online, through a phone call or visit the clinic yourself. When you arrive at the appointed time, your orthodontist will make sure you feel comfortable and give you an overview of the facility and the procedures they offer.
2. Pre-Examination
For any orthodontic treatment, the plan needs to be customized according to requirements and the teeth structure of the patient. After you have had a conversation with your orthodontist, they will begin examining your teeth by taking pictures and performing x-rays. This is a necessary procedure as it helps determine the current position of your teeth and what can be done to align them. Every procedure is unique as it depends on the structure of your teeth.
3. Examination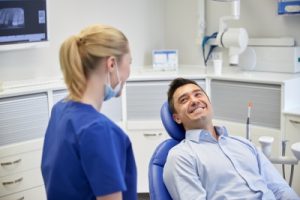 After thoroughly examining your teeth structure they will provide you with a complete guide to taking care of your teeth. They will then discuss the options for treatment suitable. After understanding the conditions you will be able to start your treatment.
4. Treatment
The treatment begins with a detailed scan of your teeth. Depending on the facility you are getting treated at, they might take impressions and molds of your teeth. There are also options that print models of your teeth through 3D printing. After the models are complete, the orthodontist will place braces on the models before the day of the treatment. Most facilities use mouth guards to hold the braces into place with a custom-made tray. This will help the braces to be precise and extremely comfortable. With the latest technologies available at the disposal of orthodontists you will be on your way in a week's time.
First Orthodontist Appointment: Bottom Line
Nothing can be more important than to select topnotch dental practitioners. If you are looking for one, get in touch with us to schedule an appointment with the best Orthodontist in New York.
Make the right decision and call the best orthodontist in NYC. Contact us at

646-760-8028

to schedule a consultation.