3 Signs That Your Child Should Consult an Orthodontist
What are the main reasons a child should consult an orthodontist? When it comes with teeth alignment issues, the sooner you can identify them, the less harsh and lengthy the treatment will be later on. This is why it's important to tackle these issues early on and look for signs of possible issues when your children are still in their infancy. Let's look at some common signs that it's time to schedule an appointment with an orthodontist.
Difference in Your Child's Bite or Teeth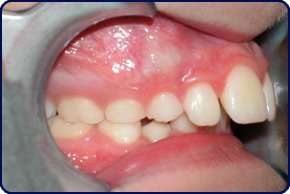 You should routinely check your child's dentition to see if you can spot any significant change in their teeth alignment or their bite. Look for signs of crowding, overbite, underbite, crooked teeth or any misalignment. You should perform a visual exam a few times a month at least and monitor any changes. Have your child open their mouth so you can take a closer look. Then ask them to close it to see if their jaw and teeth fit together.
It would be wise to take notes and bring them with you on your visit to the orthodontist. This will allow them to make a better diagnosis and come up with treatment options.
If Your Child Turned 7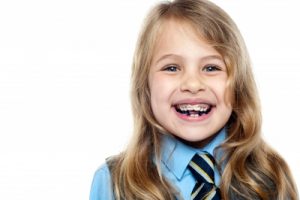 Many experts recommend scheduling your child's first appointment with an orthodontist around the age of 7. This is usually when the most common orthodontic problems start showing signs.
But you should know that children are different and grow at different rates, so while there may be no signs showing earlier, they may still develop some orthodontic issues later. Some people claim that the absolute best time to consider orthodontic treatment is when the child is around 10 to 14 years old since the mouth and head are still growing which is more conducive to proper teeth straightening.
Your Child is Having Trouble Closing Their Mouth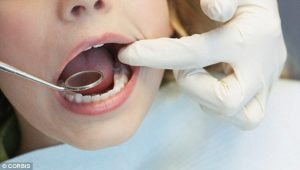 One of the clearest signs that you child may have orthodontic issues is if they can't close their mouth correctly. Another tell-tale sign is if they bite their cheeks constantly. This could be a sign that your child is having either jaw or teeth alignment problems. In either case, you should definitely think about scheduling an appointment with a professional.
Other signs that your child might have issues include mouth breathing, grinding/clenching of the teeth and troubles eating and speaking.
If your child exhibits any of these signs, then you should consider calling an orthodontist today to see if the issue needs to be corrected. Contact us today to schedule an appointment with the best orthodontist in New York.
Make the right decision and call the best orthodontist in NYC. Contact us at 646-760-8028 to schedule a consultation.