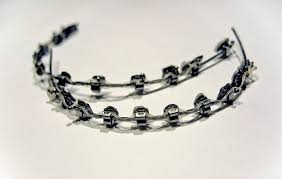 The idea of orthodontics has been around for hundreds of years and has grown into a specialty field of individual care over time. The practice of orthodontics allows a way for individuals to easily express themselves with a flash of a smile.
Without orthodontics, many people would feel self-conscious and potentially embarrassed about their misaligned teeth, ultimately causing an epidemic of negativity in the world. With braces, people are able to feel more confident in their own bodies. We can only thank our history for the optimal growth and expansion of this field. For an in-depth history of how orthodontics came to be, keep reading below for an overall description of its past and present applications.
Early History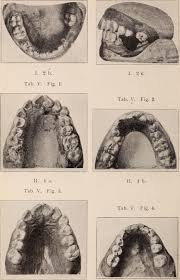 Because of archaeology and excavations of past civilizations, archaeologists have been able to determine that orthodontics can be traced all the way back to Egyptians from over 50,000 years ago. They were able to identify metal wires tied along the calcified teeth of embalmed mummies and able to infer that these were used to pull their teeth into a more accepted positioning.
More recently but still in human's early history, both ancient Romans and Greeks have recorded documents about oral and dental irregularities throughout journals in 400 B.C. Throughout these journals, there have been evidence describing how wires and oral care was used to strengthen and straighten individuals' teeth. Using notes and building upon previous practices, orthodontics was able to improve throughout time.
20th Century Orthodontics
It was not until the 1900's that orthodontics became a separate entity of oral care. A man named Edward Angle began this subgroup and was the founder of the American Association of Orthodontics, which is still currently operating today. This is when the more formal idea of braces and orthodontics came to be. With aesthetic purposes in mind, the desire to have a straight smile was high in demand. This caused the industry to significantly boom and gain awareness.
Current Orthodontics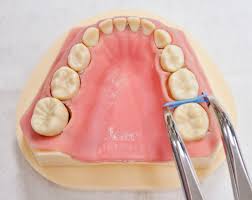 Today, tons of options are available in current orthodontics. Anybody who has grown, stable teeth that show a form of misalignment can benefit from visiting a great orthodontist and potentially receiving braces. Nowadays, many types of braces are available for all kinds of people, rather than just the old traditional metal braces that were previously pertinent.
Ceramic braces, invisible tray aligners, and lingual braces are three other, now common, kinds of braces available to patients. Thanks to the extension of time and gain of human knowledge, orthodontists have been able to perfect the practice of teeth straightening and can guarantee you have the best smile possible.
Experience the History
If you're impressed by the history of orthodontics, come check out the current view of this practice at one of the best orthodontists in all of New York City! Here at NYC Dental Orthodontics, we can help you identify the best course of action for your teeth and get them as straight as possible.
Come book an appointment with us for the full orthodontic experience 🙂