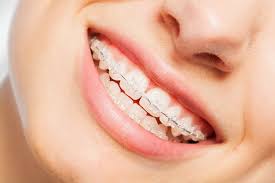 What are ceramic braces? If you or someone in the family have been looking to get braces, you should research the options and types of braces out there. Often times when people first think about getting braces, they picture the traditional metal brackets and wires that were widely used in the past.
Today, new and improved braces options have become available. One example of such is ceramic braces. If you're widely unfamiliar with what ceramic braces are and how they can benefit you or a member of your family, learning about them will help you make an informed decision about whether or not they would benefit you. Let's take a look at some of the key factors related to ceramic braces below!
What Are Ceramic Braces?
If you are familiar with how typical and traditional metal braces function, you know how ceramic braces work. The only difference between the two forms of braces is the material that it is made out of. With ceramic braces, as the name suggests, the bracket material is made of ceramic and therefore matches the color of your tooth closer than metal braces can. This allows for a more invisible and sleeker look compared to metal braces. In terms of functionality, ceramic braces are fastened to the teeth with a form of composite. Wires are then connected to these brackets which gradually tighten each time you come for an orthodontist appointment, just like with traditional metal braces.
Positives of Ceramic Braces
There are many benefits that somebody can receive when looking to use ceramic braces. To start off, ceramic braces are less visible than traditional metal braces. This allows you or your loved one to feel less embarrassment or awkwardness they may experience when using traditional braces. Since they are the same color as your tooth, these braces will look much smoother and less noticeable.
Additionally, ceramic is known to be a less abrasive material than metal. This could ultimately lead to less oral irritation than traditional braces normally induce. Lastly, in terms of the noticeability, ceramic braces cost less than other alternatives that show less against teeth, such as invisible aligners. If you're looking for the sleekest, most cost-effective braces option possible, ceramic braces are a great option.
Negatives of Ceramic Braces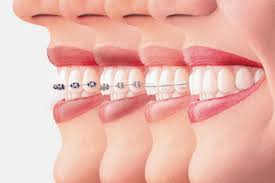 With positives must accompany potential negatives of ceramic braces. While these reasons may not affect your choice to opt for ceramic braces, they are great things to know when looking to use them. First of all, it is important to note that ceramic braces can stain. This is due to the material of ceramic being lighter in color and more porous. This means if you eat or drink anything that typically stain clothes, it could stain your braces if you don't properly brush your teeth after.
Additionally, ceramic braces cost more than traditional braces might. This is important to note, as they function in identical ways.
Schedule an Appointment Today
If you're interested in hearing more about ceramic braces and want to schedule an appointment with the best orthodontist in New York City, contact NYC Dental Orthodontics today! Here, we can help you identify whether or not ceramic braces is the best option for you or your loved one. Get the teeth of your dreams with us today!
See our other related article different types of braces: https://www.bestorthodontistnyc.com/types-of-braces