If you have never had braces before, it's natural to wonder what to expect when coming to see an orthodontist.  Below is a basic description of the initial steps our patients take upon choosing Manhattan Family Orthodontics for their care.
YOUR FIRST VISIT TO THE ORTHODONTIST
---
Questions about your first orthodontist visit and the treatment process?
At your initial visit, you will meet our team and become familiar with our practice philosophy.  We will listen carefully to your concerns regarding your smile and oral health. After an exam our orthodontist will be able to inform you what, if any, treatment required to achieve your goals and optimal oral health.  We will also be able to answer your questions regarding treatment fees and payment options.
DENTAL RECORDS VISIT
---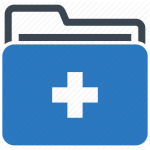 We will collect all the information we need to create your orthodontic treatment plan.
Diagnostic records are an important part of your treatment because they enable us to prepare a treatment plan specifically designed to address your needs and goals.  Our record process includes taking photographs, x-rays, and models or a 3-D scan of your teeth.
TREATMENT PRESENTATION
---
A private, relaxed meeting to discuss our findings and discuss how, together with you, we can achieve a great smile.
This appointment provides an opportunity for the patient and members of their family to meet with the doctor to discuss the proposed orthodontic treatment plan.  During this appointment we will also answer any remaining questions about treatment and finalize the financial agreement.  In some cases, a separate appointment for treatment presentation is not necessary and can be included with initial placement of the appliance.